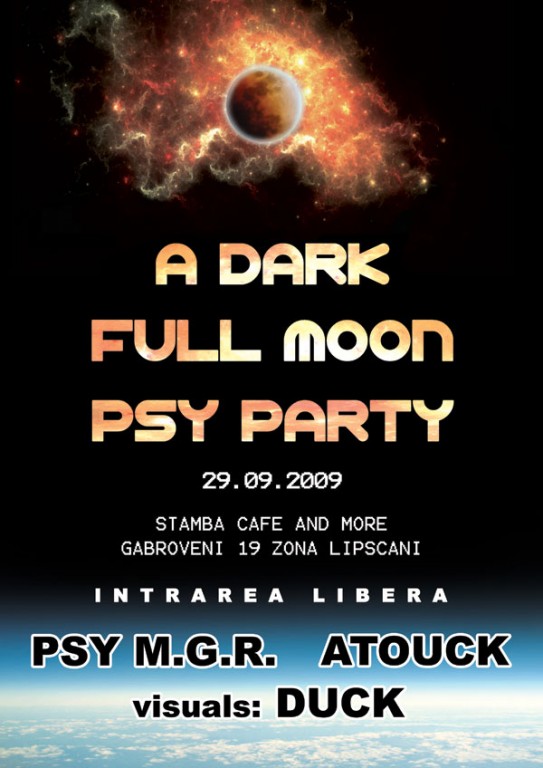 Unde ? – Bucuresti / Lipscani / Stamba Cafe and More
Cand ? – Marti, 29 septembrie '09 / 22:00
In data de 29 septembrie ATOUCK, PSY M.G.R. si DUCK (visuals) vor transmite sonor si vizual energiile hipnotice ale unei luni pline. Magia universala va prinde viata in Stamba Cafe and more, pe Strada Gabroveni nr. 19, in Zona Lipscani, incepand cu ora 22:00.
A DARK FULL MOON PSY PARTY te va purta intr-o atmosfera mistica unde poti rezona cu ritmuri full-on psytrance, progressive psytrance, dark psytrance si psybient. Intrarea este libera!