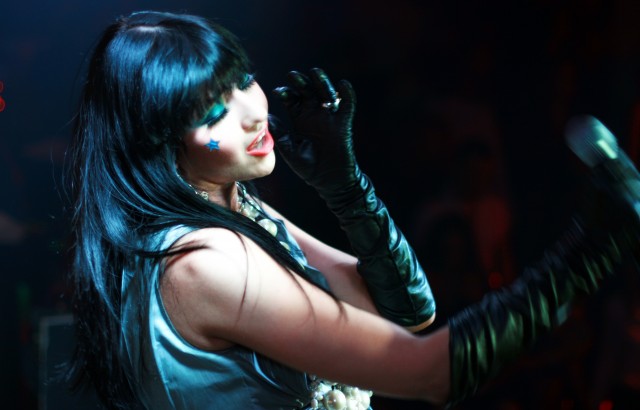 Asa cum v-am promis astazi publicam in exclusivitate un super interviu in exclusivitate cu vocea momentului in lumea clubbing, Tara Mcdonald. A colaborat cu Dj de top ca: Armand Van Helden, Axwell sau David Guetta. In prezent este cunoscuta drept "vocea" imnului Liberty Parade 2009. Se va reintoarce in Romania pentru a sustine un concert cu ocazia Romanian Top Hits de la Bacau. Am vorbit cu Tara, fireste despre muzica, dar si despre fani, actiunile caritabile la care participa si multe alte lucruri interesante pe care le veti descoperi din interviul care urmeaza:
1. How do you feel to be the greatest female dj in the world ?
I'm actually not a DJ but a vocalist and a songwriter but have been lucky enough to work with some of the worlds best DJ/producers in house music. Even though I have a crazy job I see myself as a normal person and have a very real life as well as a glamorous one.
2. Why have you decided to first launch only as the voice behind the hits ?
Good question, well to be honest I didn't plan my career to be this way. It just happened and I'm really glad for it. Sometimes you can try to do something and it just doesn't work, but when you get on the right road things just fall into place. I had gone to a publishing meeting as I was sick on trying to make it as an artist and knew I could write songs, so thought I'd write for other people instead. I was given an Axwell track to write to, I co wrote a melody and lyric and the result of this was "feel the Vibe til the morning comes" which was released on MOS in 2005. That made me think, maybe I can do this and shouldn't give up being a singer after all!
3. You have many collaborations with famous dj's and producers like Axwell, or Armand van Helden. Which of them could you say that has had a great influence on you and your vision about music ?
My last single release was with David Guetta called "Delirious" which I co wrote, it was such a fantastic experience working with David as he has such good energy and that is contagious. When he's into something its 100%. He's not someone that doesn't want to share the spotlight, he really did a lot of good things for me and I'll always be very grateful to him. I think I grew a lot in this time, making a music video, singing live on TV shows, this is probably the most I've felt like a pop star.
I never met Armand Van Helden when we made "my my my Funktuary" until earlier this year when we were both performing at Tiesto's birthday in Germany and he's really nice. I actually met him in New York too and he showed me his studio. It's always interesting to see people's working environments and ask them how they write music.
http://www.youtube.com/watch?v=nQJVf_GLLHk
Everyone I've worked with has influenced me greatly. I write melody and lyrics so need a producer to collaborate with. Each person I've written with has left their mark, its difficult to pin point what I got from each person but each experience has made me a better artist and writer.
4. Now that you've got to Romania, once with the anthem for Liberty Parade 2009, what do you think about our country ?
I've been to Romania quite a few times already playing in nightclubs and always love coming! People are open and friendly and get into the music, as I'm touring when I've been over each trip has been fleeting so I'm looking forward to getting to know Romania better! I actually recorded the vocals for the Liberty Parade anthem in London though!
5. As a singer how do you feel that the musical industry has changed throughout the years ?
The music industry is changing and now of course people get a lot of their music from the internet and not a lot of people don't buy music anymore so its harder for artists and record companies as there's not as much money in the music business now. I don't know what's going to happen in the future, but I'm lucky I can perform live and that's something you can't download……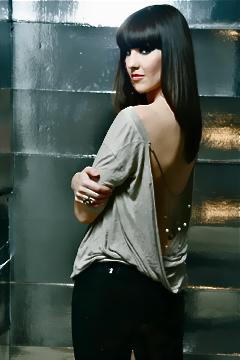 6. How did you get to collaborate with the dj's on Vibe Fm ?
I was over in Bucharest playing at a club and had a radio interview in the day at Vibe FM. It was here that I met the producers and then they sent me the track when I got back to the UK and the rest is history.
7. What is your opinion about the online promoting? Is it the future of music ?
I think online promotion is great, its nice that artists are more approachable now and fans can get direct access to the people that they like. The internet has been both a blessing and a curse to music, the good thing though are its cheaper to send an MP3 than to make a vinyl record and music is so accessible now, if you want a record you can usually find it online without having to go to lots of independent record shops. As an artist you can have an online presence without having to spend lots of money. Things like myspace and you tube are free are a great way to advertise yourself. I think the record industry is going to continue to downsize, like Madonna famously sacked her record company and now just has a manager and a booking agent. Things are going to continue to change but if you make good music its possible to still have a career in the business.
8. I saw on your Facebook that you share beautiful messages with people that enjoy your music. What is your relation with your fans ?
I love my fans and I am so grateful to them, they give me so much support and love. I do like to keep in touch and answer each message personally. I truly believe that when I'm on stage the crowd and me are all the same, all part of an experience and we feed off each other. We give this amazing energy to each other and the more each of us give the bigger it gets! We are a team. I know I'm a very lucky person and to do a job that I love so much, I appreciate the fact that people "get" what I do. It still surprises me though, especially when you write a song in your bedroom and then you hear it on the radio or I go to a different country and people know the words….I'm living my dream, my fans let me do this!
9. How did you feel to share the same stage with Julio Iglesias at Wembley Arena ?
Wow that was a long, long time ago, I was 12yrs old. I used to take those things in my stride, it wasn't a big deal to me then. I'd be riding my bike around the village with my friends one day and then playing Wembley Arena in London the next. Now I look back and realize that it was a really big deal. It was nice though to be so innocent as a kid as I really got to enjoy my childhood even though I was working as a singer.
10. I know that you are very fond of participating at charity events. Do you consider that artists and their music can be an effective support for those of us less fortunate ?
To be honest with you when you start getting older your motivations for success change. As a girl I wanted to be rich and famous, now I'm a woman I want to have a happy life and be a good person. I still want to be successful but my happiness no longer depends on being famous and that's given me so much more freedom. It's a completely different outlook to the who I used to have. Part of my motivation as an artist now is to help. Music can be shallow, "look at me, love me"…sometimes it can seem silly. But when I imagine the good that can come with the success I am hungry again. Don't get me wrong, music is my passion, I live and breathe music. I need to be on stage and I need to write songs, but everything feels sweeter when you know your doing things for the right reasons. Music can change the world, it can change your emotions and how you feel. I really want to do more charity work and one day I hope to dedicate my life to helping children. This is my long term dream.
11. What are your plans for the future ?
My immediate plan is to make some amazing new records. Songs that will be around for years to come, that bring people together. My favorite dance records are like The Source feat Candi Staton, this record will be around forever and will keep getting remixed not only because it's a classic but it's a great crafted song. I want to make songs like this. Emotional music, with lyrics that are saying something. I've just signed my debut solo record deal with Hed kandi and Ministry of Sound. I'm working really hard in the studio writing and recording and hope to have my first release some time later this year. This is all I'm focussing on at the moment, its the next natural step.
12. Give a message for all your Romanian fans !
Thank you to everyone in Romania for supporting me and my music so far. Hope to see you all soon! Until then love and light. Tara xx
Thank you, Tara for this wonderful interview! Hope to see you soon in Romania!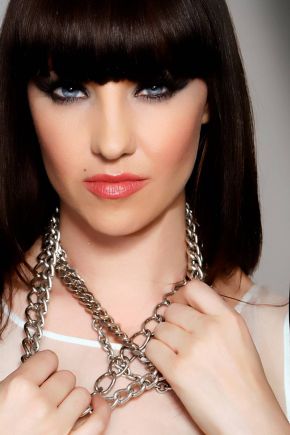 O puteti gasi pe Tara Mcdonald si pe conturile ei oficiale in online aici:
Tara Mcdonald Twitter http://twitter.com/TaraMcDonaldTV
Tara Mcdonald Myspace http://www.myspace.com/taramcdonald
Tara Mcdonald Youtube http://www.youtube.com/user/TaraMcDonaldTV
Tara Mcdonald Facebook official http://www.facebook.com/group.php?gid=28714399217&ref=ts
Tara Mcdonald Facebook fan page http://www.facebook.com/pages/Tara-McDonald/42928839780?ref=ts